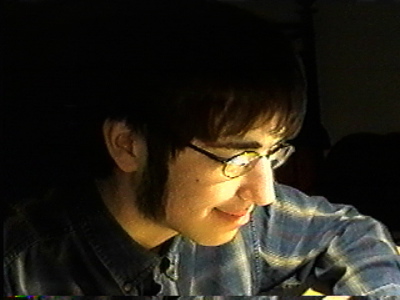 Dear Bill (2005) is a two minute movie that played publically in the 2005 2-Minute Movie Contest during the Fargo Film Festival. It was the second two-minute movie done by Tom Seim. It stars Dan Hassoun, as well as his younger brother Mikey Hassoun.
Main Details
Edit
Plot Summary
Edit
Dan writes a cruel, humorously dry letter to Bill O'Reilly.
Production Information
Edit
The movie received criticism due to its blunt, harsh nature toward TV pundit Bill O'Reilly and his views on the Middle East. The controversial pinnacle point of the film was a pan shot of Dan's wall that featured cut-outs of faces of several historical villains such as Joseph Stalin, Charles Manson, Adolf Hitler, and George W. Bush. Above the photos was a sign that read "The Wall of Jerks."
Written, Directed, and Edited by Tom Seim
External Links
Edit