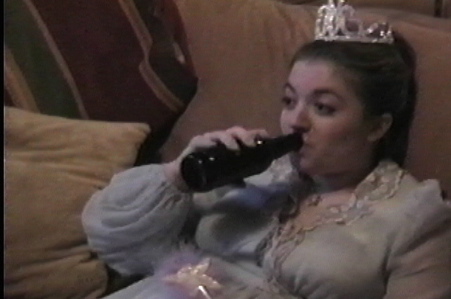 Blaue Fee (2006) is a short movie created by Allison Schmidt and Andrea Schmidt. It was shown at the 2006 2-Minute Movie Contest during the Fargo Film Festival and won the second place award.
Main Details
Edit
Plot Summary
Edit
The Blue Fairy struggles with her beloved vocation of granting wishes when she finds herself unnecessary in a modern, materialistic society.
Production Information
Edit
The title of the movie, suggested by Andrea Schmidt, is German for "Blue Fairy." It is also an allusion to Der Blaue Engel, a film that deals with the descension of a character. An alternate translation is "Drunk Fairy."
Other Information
Edit
Film Festivals
Edit
External Links
Edit